manuell213

Profesional

Posts

: 678


Likes

: 36


Join date

: 11/05/2011


Sexo

:

el Miér 7 Mar 2018 - 17:51
Mi problema es este lo que pasa es que cuando carga el mugen no muestra los sprites solo esto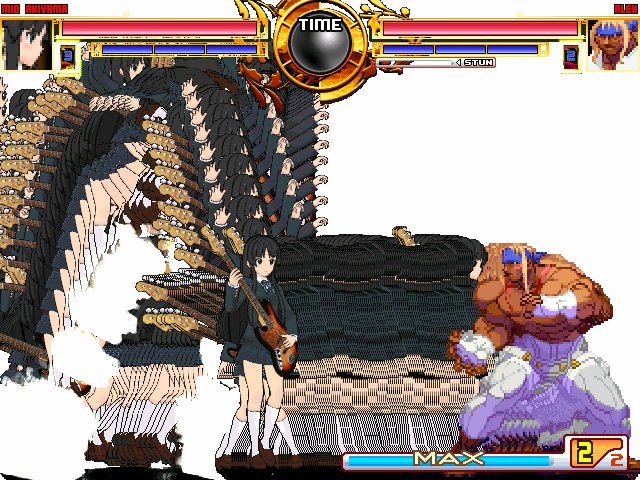 lo que quisiera saber es porque pasa esta situacion o poque no carga correctamente el estage nota el stage es para mugen 1.1
el Vie 9 Mar 2018 - 16:31
revisa el mugen.cfg y ponle OpenGL , ya si eso no funciona puede ser que tu pc no es compatible o no soporta opengl.

[Video]
;Screen rendering mode.
;OpenGL - Experimental OpenGL renderer (recommended)
;System - default SDL rendering mode (e.g. windib in Windows)
;DirectX - DirectX 5 renderer
;System and DirectX modes do not support advanced features
;such as RGB sprites and window resizing.
RenderMode = OpenGL

Permisos de este foro:
No puedes
responder a temas en este foro.